Real estate news and analysis that gives you the inside track.
Subscribe to Inman Select to join the best in real estate.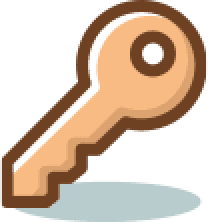 Independent, up-to-the minute real estate industry coverage.
Expert analysis on trends, market changes, and the future of the industry.
Tips, advice and how-tos from the best community in real estate.
Exclusive discounts to our live events featuring industry leaders and interactive sessions.
Subscribe for 50% Off
Innovation Week
Presented By:

As an agent, you know the process of buying and selling real estate is broken. Despite the ...

The practice, which serves to tighten inventory in a struggling market, has drawn criticism from ...
Compass' S-1 filing includes details on acquisitions dating back to the headline-grabbing 2018 ...

Opinion
Watch Byron Lazine and Nicole White give a real estate agent's perspective on industry-related ...
RAISE YOUR REAL ESTATE IQ!
Inman News is the leading real estate news source for real estate agents, Realtors, brokers, real estate executives and real estate technology leaders who need the latest real estate news, insights and analysis to grow their business and stay ahead of the competition. Oh yeah!